Minimize dropouts and increase your conversion rate
Dropouts during the identification process are frustrating since they affect your revenue. Complicated verification methods often discourage users, and potential customers may abandon the process and turn to your competition. Thanks to our intuitive application, you'll be able to minimize the number of dropouts with our digital identity verification solution.
The key to increasing conversion rates is user-friendliness. Above all, digital identity verification solutions offer flexibility: users can complete the verification process anytime and anyplace, since a video selfie is the only form of interaction that's needed. The process is fast, easy and accessible 24/7.
With PXL Vision's digital identity verification, you can maximize your conversion rate and prevent dropouts: the Ultimate Conversion.
Digital identity verification in two steps
Digital identity verification only takes two simple steps: document and face verification. These two verification steps guarantee a reliable identity check and are secure and user-friendly at the same time.
1. Document Verification
AI-based automatic recognition, classification and recording of identity documents

Screening of 40+ security features

Biometric NFC chip verification

Global coverage of documents from over 165 countries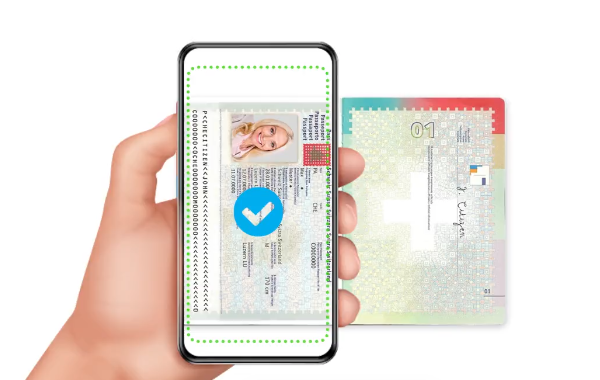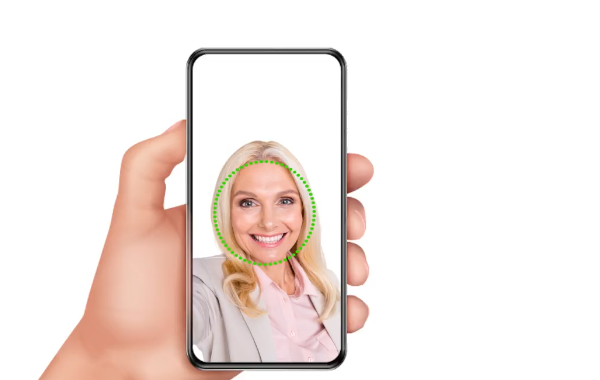 2. Face Verification
Powerful biometric face verification

Real-time comparison of the user with the images of the ID document

Unique Passive Liveness Detection

No interaction necessary
Protection against identity theft and counterfeiting

Protection against attacks via prints, screens and masks
Reduce costs and increase your profit margin
Implementing an effective digital identity verification tool goes beyond mere security and user-friendliness. It also offers significant benefits in terms of reducing costs and thus increasing your profit margins. Traditional verification procedures often require manual checks, which entails a high expenditure of time and personnel.
Digital identity verification, on the other hand, can be easily scaled to handle high numbers of applications. It will efficiently keep up with growing demand without additional staffing expenses.
In addition to personnel savings, the overall operating costs are lower, too. As the entire process is online and paperless, you will also save money this way.
Build trust and retain customers
Digital identity verification has an extremely low error rate, thus providing a safeguard against fraud and money laundering. Biometric face verification and unique Passive Liveness Detection effectively protect customers against identity fraud.
PXL Vision offers identity verification solutions that guarantee GDPR and DSG-compliant management of customer data. Visit our trust center to learn how we implement these data protection regulations.
With our white label solution, you can now customize our digital identity verification with your own design. This makes the identity verification process completely native for your customers, with no need to download an extra app. PXL Vision's branding is invisible, which prevents any loss of trust due to an unknown third-party provider.
Digital identity verification that adapts to your needs
PXL Vision's identity verification solutions are extremely flexible and customizable. We provide you with modular software that can be integrated into existing environments, applications and systems in a platform-independent and personalized way. As a result, identity verification can be seamlessly incorporated into existing systems without the need for major changes.
To further accelerate the implementation process, PXL Vision offers pre-configured workflows that allow for a quick setup:
Text message/email verification

Self-disclosure

Proof of address

PEP/SL testing

Additional document scan

Electronic signature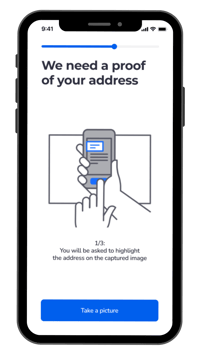 The applications of digital identity verification are diverse and span across industries, from the onboarding process with insurance companies to a seamless enrollment for telecommunication services to secure transactions in e-commerce.
PXL Vision offers a wide range of integration options and products that can be customized to meet your business' needs.
Schedule a consultation to find the digital identity verification solution that works best for you.
What is digital identity verification?
Digital identity verification is an online process to verify the authenticity of a person's identity. Technologies such as biometrics, document verification and facial verification are used to ensure that a person truly is who they claim to be.
How do I identify myself digitally?
Document verification and biometric facial verification are often used for digital identity verification. Document verification checks the validity of your identification documents, facial verification compares your face with the image on the document.
How reliable is digital identity verification?
Digital identity verification is a legitimate and reliable method to prevent identity theft and fraud. Modern technology such as biometrics and document verification offer the highest level of security.